Add your review by clicking "Write a review"
Google, Facebook a Yelp, at your wish
We worked with Maxin Prague for our business event. Everything was really well organized. The hotel, restaurant and tours they organized were of good quality. Always ready to help! Special thanks to Ondrej.
My company had a chance to play online game "Digital Global Innovation Game", everything was very smooth and clear. The game was super fun and overall we did enjoy the time. Communication with the "Maxin Prague" was fast, pleasant and absolutely without problem. Ms. Monika Vodickova, who was our leader during the game was very nice, friendly and professional. Thank you again!
Great experience with Maxin / Catalyst during the Covid time. We prepared together an on-line game for 140 participants from 10 countries of Generali CEE Holding. Big fun and very positive feed- back from players. Looking forward to the next game in summer!!!
Very professional and funny team: they adapted to our need for our team building and made something out of it.The team was very helpful, giving plenty of advice and being fully part of the game.I definitely recommend them!
We had a fantastic organized trip to Prague with the team of Maxin Prague. They managed everything in a perfect way and we had no problems at all with the schedule. They really know how to impress people from the MICE industry.
Выражаю благодарность компании Maxin Prague за блестяще проведенное вип мероприятие компании МТС. Отдельно хочется отметить менеджеров: Роксалану, Маргариту и Даниеля за высокий профессионализм, компетентность и ответственный подход к делу.Руководителю компании, Ярмиле, особая благодарность за гибкость в договорных отношениях и полный контроль организации.
First cooperation with Arval in October 2019 on teambuild for over 100 employees. Even in time pressure absolutely professional approach and organizing which ended up in great event, combining CSR activity, team entertainment, catering and evening party. Choice od place (church) just on top of that. thank you guys! Jiri Havel, Head of HR, ARVAL CZ
THANK YOU. It was a pleasure working with you.
Friendly, understanding, very helpful, professional and efficient staff! We had a group to Prague in 2018, and our clients were fully satisfied!Five stars!
Un partner muy valioso en la ciudad de Praga con quien trabajar en confianza.
I had the pleasure of working with Maxin Prague on one of our VIP events, for 90 people. The plans from my client were very last minute, yet Maxin helped me with all aspects of the project with patience and professionalism. The result was an outstanding event from start to finish, encompassing hotel accommodation, transfers, welcome, gala and farewell dinners with entertainment and production.I highly recommend Maxin to any event planner or event manager who is looking for quality of service

...

and speed of execution with a very friendly approach.

read more
We trusted Maxin with our Elite Event incentive trip to Prague (from the U.S. with almost 200 people) and they did not disappoint! After we provided the specs they went above and beyond to suggest and find the right venues and secure the supporting entertainment to make our trip special. The management team at Maxin takes great pride and puts in the time necessary to create something really unique. The difference is in the details. Thank you Maxin!
Maxin Prague supported our international meeting which attracted 100 key opinion leaders from all over the world and did not disappoint. They tended to every detail and were flexible and service oriented. We very much appreciated their ideas and all our customers were very happy. I would work with Maxin Prague again at anytime.
A great team of professionals who are always ready to assist, and face new challenges with a smile. There's no doubt about who to look for, when you have an event in Prague!
Thank you, Maxin Prague, for the outstanding event in 2018. I would certainly recommend the company.
We had a sales meeting last year in prague and chose Maxin to help us with the organisation of our event.Everything we ordered and discussed in advance with Maxin was as agreed.The restaurants and the activities were very good and well organised and despite some delays from our side (our workshop was longer than expected) we managed to do everything without stress.At one event it started to rain and we were equipped with raincoats, which i found very good.If you ever have to plan an

...

event or activities for big groups you can rely on Maxin.

read more
Kolegové z Maxin Prague pro nás zajistili kompletní organizaci velké mezinárodní konference ICPE 2013, takže jsme se mohli věnovat "pouze" odbornému programu. Organizace byla na naprosto špičkové úrovni a snad si mohu dovolit říci, že jsme navázali také nadstandardní osobní vztahy. Společnost Maxin Prague mohu vřele doporučit každému, kdo plánuje pořádání nějaké akce.
Profesionalita, skvělý servis, osobní přístup a spolehlivost. Eventová agentura Maxin Prague nám pomohla s organizací konference u přiležitosti oslav 25 let naší společnosti. Vše proběhlo hladce a bez sebemenšího zaváhání. Byli jsme maximálně spokojeni.
Proč Maxin PRAGUE? Protože maximálně upokojí potřeby všech zákazníků, od malých, až po velké a je jedno z jakého oboru zrovna jsou. Lidé z Maxinu nám maximálně vyšli vstříc ve všech našich požadavcích a dodali nám i něco na víc, což bylo přesně to, co dalo naší akci tu "pomyslnou třešničku na dortu".
I was looking for an incoming partner for a corporate VIP event with 60 guest in Prague. For that reason we have chosen Maxin Prague. It was the right decision. From the initial contacts, first quotations over the pre-site visit and the final completion of the project everithing went smooth and was a full sucess. For a next group we would not hesitate to work again with the team of Maxim Prague.
I have worked with Maxin Prague in 2018. We hired them for a very demanding three-days event. They are highly professional, efficient and stay always friendly - even in tough situations. I can only recommend to work with them. Katharina Albrecht-Stadler, TRIAD Berlin
Great service and flexibility! Maxin Prague has proven to be a very reliable partner for all our events in Czech Republic and Poland.They have a professional approach even on smaller events, well structured and able to meet changing needs.
Best work I`ve had ever!

It`s no shame, but rather honest pride to say as a marketing manager that I`m convinced what I sell is truly professional and up to highest standards! :)
What is the goal of Maxin PRAGUE?
Details Create Ecellence
IT IS OUR DUTY TO IMPROVE WITH EVERY EVENT, LISTEN, READ,
SHARE WITH COLLEAGUES BOTH ON NATIONAL, AS WELL AS INTERNATIONAL LEVEL AND GROW CONTINUOUSLY,
TO ACHIEVE THE HIGHEST LEVEL OF SERVICES WE PROVIDE TO OUR CLIENTS
Maxin PRAGUE in numbers
No. of our clients' home countries
Clients served as of Dec 31st 202022
No. of Coffee making machines lost
Executive Board of Maxin PRAGUE
Jarmila is the main character in the Maxin PRAGUE story.
She connected to years of experience in the tourism business and founded HER OWN AGENCY in 1999.
Today, she is leading an INTERNATIONALLY RECOGNIZED EVENT COMPANY, that shows long-term FINANCIAL HEALTH, as well as enjoys
respect of CLIENTS, COLLEAGUES and OUR WONDERFUL SUPPLIERS.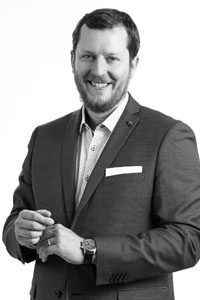 Jakub Skorik
CEO, Managing Diretor
In the past he worked in several Prague hotels, but from the earliest days he also helped in Maxin PRAGUE. Over the years, he has gone through all the work positions within our family-owned agency, so today he knows exactly what needs to be arranged in each stage of each event's preparation. He does not only apply his experience as a successful salesman, but always contributes significantly to the further development of the company by introducing modern technologies and also by searching for exclusive services that keep Maxin PRAGUE to be as complex event supplier in the Czech Republic as possible.
"You miss one hundred percent shots you don't take."
— WAYNE GRETZKY —
Languages: English, Czech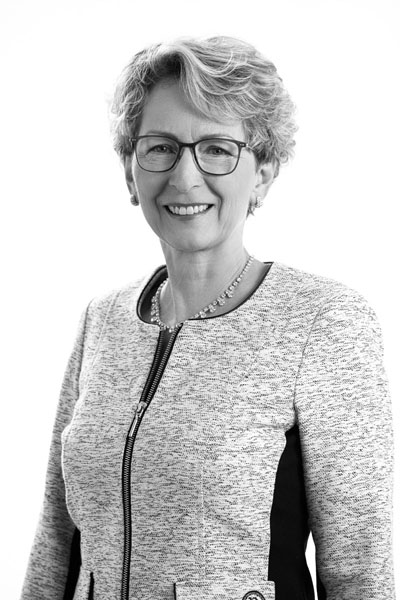 Jarmila Pipkova Skorikova
Managing Director, Founder
Jarmila always followed the greatest hobby of hers: tourism – including her university studies, which she successfully graduated "The economics of services and tourism" at the University of Economics. With over thirty years of business experience, she nowadays represents the "financial brain" of the agency.
"We are what we repeatedly do. Therefore perfection isn't an act, but a habit."
— ARISTOTELES —
Languages: English, German, Russian, Polish, Czech, Slovak
PARTNERSHIPS, MEMBERSHIPS, SALES REPRESENTATIVES of Maxin PRAGUE
Our place in the global community of professional event organizers
In order to continually IMPROVE our SERVICES, we SHARE experience with our colleagues from all corners of the planet. Their recognition is a great honor for us. Being one of them, we have ACCESS to the most influential MICE business professionals (meetings, incentives, conferences, events) in the world. We follow the LATEST TRENDS in our industry – from CUSTOMER ACCESS to TECHNOLOGY. Together with our strong business allies, we can even OFFER you the same QUALITY OF SERVICES in many COUNTRIES ABROAD.
Maxin PRAGUE is a member of
Maxin PRAGUE became Euromic member in Fall 2013. Foundation in 1973 means that euromic is one of the associations with longest history and thanks to personalities, who participated within those forty years, it has earned the status of "THE association of the leading Destination Management Companies in Europe". Nowadays it represents top destination management suppliers of over 40 countries around the globe.
This group builds its reputation on values of success: experience, expertise, high-caliber special-interest programs, quality, stability, sophistication and the highest standards of professional conduct. euromic strives for top quality and the best level of professional services in MICE business and group travel.
Catalyst is one-of-a-kind teambuilding network with representatives in over 40 countries world-wide. Established over 25 years ago, it uses the power of intelligent game design to positively affect the culture of teams with lasting results. All the members are hand-picked and Maxin PRAGUE proudly joined the network in March 2016 to provide our clients with even better teambuilding programs
THE TRAVEL COLLECTION represents the global portfolio of FIRST class DMC companies, hotels and other companies in tourism business. It provides the best of service and quality. It guarantees maximum effort for the satisfaction of its clients in organizing meetings, incentive programs, conferences, events and special interest groups.
Maesse Marketing Solutions is a leading agency representing foreign hotels and
destination management agencies
in German-speaking countries, i.e. Germany, Austria and Switzerland. It creates innovative concepts for meetings, incentives, conferences and events in accordance with all the wishes and requirements of its clients.
Strategic Partner – Online Marketing
Matoosh Skorik
Matoosh has been working for Maxin PRAGUE since 1999. Since then he has graduated at the Faculty of International Business and Affairs and has also worked in other companies within the tourism industry. 2009 – 2017 he was a full-time member of Maxin PRAGUE team, being in charge of large part of communication STRATEGY and also COMPLETE online marketing tools of the company. He became independent in 2017 to manage his own agency focused on communication, marketing and on-line marketing. He also created the websites you are using right now. Matoosh always works closely with Maxin PRAGUE, because it is the FAMILY that allowed him to BUILD his professional SPECIALIZATION – and Maxin PRAGUE now belongs to his most important clients. He spends his leisure time in NATURE, building his house, organizing a biker club, and also DEVELOPING his CONSCIOUSNESS.
"To question one's experience is to create one's world."
— MATOOSH —
Languages: English, German, Czech, Slovak